Join our team of warriors driven to change
people's lives everyday
If You're A Good Fit Then Check Out
Our Available Jobs Below!
We are highly ambitious, trustworthy and transparent, constantly improving, solution oriented people.
We easily adapt to change, work hard and smart and always maintain a positive attitude regardless of the situation.
We are focused on contributing to the success of our team and to the goal of changing the world through the promotion of autonomous self improvement.
---
warrior made is 40‐ish people strong
striving to build world-class
health and wellness products
Ben Chargin
Content Production Director
As the Content Director for Warrior Made, Ben leads the charge of content generated with the single goal of making member's (and soon‐to‐be members) body transformation journey easy, enjoyable, and sustainable. With a strong passion for learning and creativity, he pushes everyone at Warrior Made to collaborate, play and learn together. His passions outside of the office include a healthy balance of getting into adventures out in nature, watching movies, and travel. His next life milestone is to visit as many countries as his age. (Only 7 more needed this year...)
Carly Russell
Director of Operations
Carly Russell grew up spending lots of time outdoors and has always been a fitness aficionado. For over a decade, Carly managed the sales and operations of health clubs throughout Northern California. In July of 2017 she joined the Warrior Made team and has never looked back. As the Director of Operations, Carly works with the COO and CEO to create a dynamic and forward‐thinking culture at Warrior Made. Additionally, she works side by side with team leaders to build out policies and procedures for each new department as the company continues to grow. Carly is committed to motivate and empower our members to reach their goals and make fitness accessible to everyone.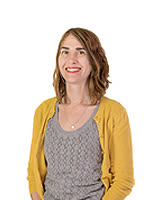 Ingrid Anderson
Chief Technology Officer
Ingrid Anderson, PhD, joined the Warrior Made team in September 2017. Prior to Warrior Made, Ingrid pursued doctoral and postdoctoral study of thin film and novel solar cell materials, and was CTO of the greenhouse integrated PV company Soliculture. While she rarely uses her electron microscopy skills nowadays, she still uses her problem solving, data analysis, team building, and data‐driven visioning skills to create the best possible experience for Warrior Made customers. Ingrid enjoys the puzzle of developing new technologies within the confined phase space of making a real product.
When she's not working at work or working at home, Ingrid can be found riding her bike, cooking, or hanging out with Schubert on her Yamaha U1.
Katie Bramlett
Chief Operating Officer
Katie is the co‐owner and COO of Warrior Made. Katie's always had a passion and a natural skill set for operations, employee culture, sale, and business development. Her love for health combined with this particular skill set has been a perfect match for Warrior Made.
In addition, Katie's also spent some time consulting with other businesses in different niches such as operations, employee development, business management, and sales. She naturally sees the big picture and has the ability to collaborate, strategize, and efficiently optimize business systems.
In her spare time she enjoys being with her family, surfing, interior design, and healthy cooking.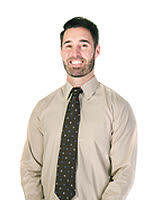 Mike Johnson
Chief Financial Officer
Mike came up the ranks in the public accounting world before joining the Warrior Made team in 2014. As a graduate from San Jose State with a degree in Accounting, he went to work for some small, public accounting firms in the San Jose and also the West Los Angeles area. His main focus was business taxes, personal taxes and also the management of ultra‐high net worth clients and their finances, insurance, wealth planning, death planning and real estate investment ventures. While in that world for over a decade, he became a licensed Certified Public Accounting, a license he still maintains to this day.
While at Warrior Made, his main responsibilities include cash flow management, forecasting & budgeting, payroll, HR, insurance needs and being an effective leader & team member. While not number crunching, Mike enjoys everything outdoors, hot yoga, music, cool cars, meditation, float tanks and NBA basketball!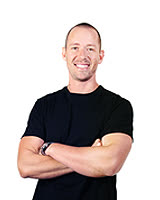 Tyler Bramlett
Chief Executive Officer
Tyler Bramlett is the CEO of Warrior Made, a 3 time Inc. 500 company whose goal is to help 1,000,000 people transform their bodies and lives through our "online gym" system we call the Warrior Made Tribe. His specialties are vision, sales funnel design, copywriting, media buying at a loss and backend customer monetization strategies based on data and user behavior. He has a passion for fitness and loves playing the drums and Jiu‐Jitsu.
Yuriy Yaravoy
Chief Growth Officer
Yuriy joined Warrior Made in March, 2020 as Chief Growth Officer. Prior to Warrior Made, Yuriy was the VP of Growth at BlueStacks, a mobile gaming platform where he helped grow the user base from 35M to 400M users across 200 countries. He also spent his last six months with BlueStacks working with their subsidiary Game.tv helping build their mobile tournament platform. Before he went in-house, Yuriy spent time working with Fortune 500 companies as an agency consultant as well as a freelance consultant for small and medium-sized startups. At Warrior Made, Yuriy leads the Growth team combining product and marketing into a single traffic generating engine.
Outside of the office, you can find Yuriy doing multi-day backpacking trips, spending time outdoors with his family, or surfing (poorly) in Santa Cruz.
---
Here are just a few of the benefits of working at Warrior Made.
And yes... we have snacks.
Comprehensive Health Plans
Find security in knowing your health will be secure with any one of our comprehensive plans.
Generous Vacation Policy
5-weeks paid time off for every employee.
Snacks to Keep You Full
Yep... we have snacks. Lots of snacks.
Learning and Development
We see value in trying to better yourself and improve your skills and we encourage extra learning. Let us know what you're interested in and we'll help you get there.
Flexible Work Environment
Don't want to work at your desk all day? We have lots of space for you to roam around and get inspired.
Quarterly Team Outings
Build team camaraderie over lunch and whatever else catches your attention.
---
The 4 Core Values Of Warrior Made
I take radical responsibility.
I work on me.
I look forward to challenging conversations.
I welcome change.
If So, We Are Always Looking For Great People To Come Help Us Achieve Our Million Member Mission!
If you've come this far and you love the idea of working for a fast growing company whose mission is to change the world by showing people a healthier and happier way to live, then you can check out our available positions and apply below.
Sorry, there are no open positions at this time.
Please check again later