He lost 29.3lbs and 15.5" in just 6 weeks,
that's nearly 5lbs of pure fat per week!
Permanently kept off because of the
system I'm about to share with you.
---
And he's not the only one. Take Melissa for example...
She lost 8lbs and 11.5" in just 6 weeks!
Even more, in her own words... she
told me that she lost this weight
and she never felt hungry!
---
That's because of a metabolic loophole we told her about where we insisted she eat more food in order to break through her weight loss plateau. Now...
We'll tell you about that loophole in just a sec but first we wanted to tell you why people like Rodrigo, Melissa, Deane, Allie, Mariko, Kurt and Sandy have all gotten amazing results in just 6 weeks using the exercise and diet strategy you're about to learn. You see...
You've probably been told in the past that losing weight is 80% diet and 20% exercise, right? Well...
This information is flat out wrong!
We believe it's what leads people to end up in the trap of yo‐yo dieting and get stuck in the frustrating cycle of losing weight, gaining it back, losing weight again and gaining it all back over and over. So what's the truth? Well...
We believe that losing weight is 50% exercise and 50% diet. However...
You have to do the right exercise,
and you have to eat the right foods!
Let us take a sec to explain a little bit about how our approach to diet and exercise is different.
Let's start with exercise...
You see... It's been estimated that you lose 3‐5% of your muscle mass each decade after you turn 30. And...
Whether you like it or not, the amount of lean muscle you have on your body is responsible for your metabolism. The bottom line is, the less muscle you have, the slower your metabolism will be. Which is why...
We believe that exercise is sooo important. Not just to ensure that you stay strong as you age, giving you the ability to move freely and without pain but to also keep your metabolism as high as possible so you can eat more delicious foods and still stay lean.
---
Everyone thinks:
That you need to go to the gym
That you need fancy equipment
And that cardio is the key to fat loss
But that's not the case at all! In fact...
After years of working with clients in a gym setting, we saw that one of the biggest boundaries to getting people to exercise consistently was the fact that...
Going to the gym takes way to much time
And is just too intimidating for most people!
Even worse...
The people we knew who did end up going to the gym were fed terrible information about what equipment to use and what exercises to do and ended up seeing no progress. Some even got injured due to using exercises that just weren't appropriate for them. Finally...
It sounds ridiculous, but you need to know that cardio is one of the worst ways to lose fat!
In fact... doing cardio can burn muscle for fuel as well as fat, often making your metabolism worse.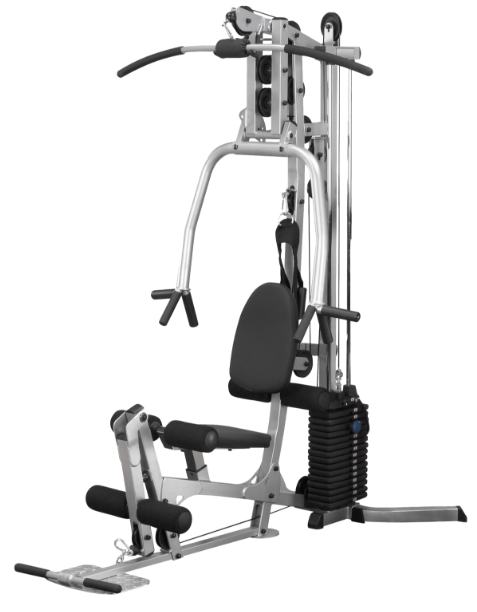 And... lots of cardio can cause what's called "a compensatory eating reaction" meaning... You get really hungry after doing cardio and often eat more than you should!
So... if you've ever been intimidated by the gym or you're busy like me and just want a faster, less risky and more effective way to exercise from the comfort of your own home, then you're in luck! In fact...
We'll show you how you can get amazing results, with
zero equipment, exercising from the comfort of
your own home in less than one hour per week!
But first...
Let's talk about nutrition...
---
The first thing you need to know is that most diets do work. However...
Rarely do they work forever :-(
In fact... let's touch on the 3 most popular diets in the last 30 years and show you why they don't work forever.
why the ketogenic diet doesn't work forever
---
Due to how popular it is right now, let's start with the ketogenic diet. Despite its recent popularity, the ketogenic or low carb diet is nothing new. The premise is simple...
Your body has 2 energy sources... source number 1 is glucose or sugar, source number 2 is ketones or fat. Due to the fact that our society has a near endless supply of carbs in our diet, most people never end up shifting to a ketogenic or fat burning metabolism. So...
The ketogenic diet says that all you have to do
to start burning fat extremely fast is to reduce
your carb intake and you'll be in fat burning mode!
While 100% agree that this can help you lose fat extremely fast...
After several days, most people start to lose energy
and some even experience what's known as "The Keto Flu" :-(
Even worse...
We'll show you in a sec that the best kind of exercise for losing fat and boosting your metabolism is what's called high intensity interval training. And...
This type of exercise requires glucose or sugar for fuel in order to make it effective. So...
Coupling a never ending ketogenic diet with high intensity exercise is just a recipe for complete burnout. And...
Who wants to say goodbye to carbs forever, right? It's just not realistic!
So... is the ketogenic diet good for you?
We believe the answer is yes, but not forever. We'll tell you exactly what we do to stay lean in a sec, but first, let's talk about the Paleo diet...
why the paleo diet
doesn't work forever
---
The Paleo Diet is another popular diet whose focus is on eliminating foods that are difficult to digest and that can cause inflammation. And while...
We like the idea of the paleo diet...
We're not cavemen anymore. And truth be told,
some people can tolerate a few of the foods
that the paleo diet asks you to eliminate!
Even more, there's no attention paid to how many carbs you're eating like in the keto diet which means...
You can eat Paleo and still gain weight!
That being said, eating anti‐inflammatory foods is a good thing and we'll share with you the best parts we took from the paleo diet that we use in our own diet in just a sec, but first... let me talk about one more diet... which.... Is the single most popular diet approach in the last 30 years...
why calorie restriction
doesn't work forever
---
The truth is, you do need to eat fewer calories than you consume in order to lose fat. But... calorie restriction doesn't come without its consequences. You see...
When you consume less calories than you expend, as is the goal of a calorie restricted diet... your body does burn fat. However...
If done for a prolonged period of time,
you can actually turn down your metabolism
making it HARDER to lose weight!
Your body does this because it thinks you're in starvation mode and it's trying to protect you from losing weight too fast!
The really bad news is that for some people... eating too little food is the very reason you end up trapped... never being able to lose weight... even if you have amazing willpower.
The good news is... there's a metabolic loophole... the same one we shared with Melissa from before that helped her lose 8lbs all while increasing her food intake!
You'll be able use this loophole several times a
month, to dramatically increase your metabolism
all while eating your favorite junk foods!
Ok... since you read this far, we bet you're thinking it's time to get to the point. So we won't beat around the bush any longer...
We wanna invite YOU to transform your body over the next 6 weeks by joining our 6 Week Body Transformation Challenge!
And before you shrug your shoulders and put us in the same category as all the other challenges out there, then you need to know...
The 3 BIG things that make this challenge
different than all the others....
---
You'll learn how to exercise from the comfort of your own home, using exercises that are safe, appropriate for you and extremely effective in under 1 hour per week!
You see... after over a decade of training people in person, we took everything we knew and designed the ultimate home workout system.
Most home workout programs just give you a dozen or so workouts to choose from. And... most of the time, they are WAY too advanced. Even worse... some require equipment, which is just a hassle for you.
With The 6 Week Body Transformation Challenge, we keep things extremely simple...
Every Monday, Wednesday and Friday, you'll get a brand new, follow along workout emailed to your inbox!
These are new workouts that we create every single week for our Warrior Made Tribe. So...
You'll have our entire community right alongside you doing the same workout and keeping you motivated!
Plus... instead of just giving you one workout and expect everyone to be able to do it.... We created a "simple scaling system" where...
All you have to do is select whether you want a
beginner, intermediate or advanced workout and
we'll give you the appropriate workout and
exercises for your current skill level!
Finally...
Several years ago, I got hit by a car and suffered from a devastated knee injury. And while this injury has caused me a lot of problems over the years, it pushed me to study and take advanced courses in biomechanics which made it so I can easily show you how to do every exercise with perfect form! So...
We also built a visual teaching system into all our workouts to show you how to have perfect form so you can ensure that...
These are not only the most effective home workouts you'll ever follow,
but also the safest!
When you join the 6 Week Body Transformation Challenge... we'll have you 100% covered and will give you the exact workouts you need in order to boost your strength, increase your lean muscle mass and lose the most fat possible without you risking burnout or injury.
All you have to do is, select your level, press play and follow along. Ohh... and like I said before, it will take you less than an hour per week! And if that's not enough...
---
We're not gonna tell you to follow one diet strategy. Instead... we're going to show you how to combine the 3 most popular diets from the last 30 years (Keto Diet, Paleo Diet and Calorie Restriction) to get the best results possible!
Essentially, the idea is to use the Ketogenic Diet for a short period of time to get your body in maximum fat burning mode. Then...
Focus on eating the anti‐inflammatory foods from the Paleo Diet to make sure you not only lose weight, but you also dramatically increase your energy and boost your health at the same time. Then...
To use a method of Calorie Restriction, called Intermittent Fasting along with a Cheat Day, which I referred to earlier as "the metabolic loophole," to increase your metabolism all while eating your favorite sweets and junk foods.
We put all of this together into a new system we call,
"The 14 Day Diet!" Which... we'll personally walk
you through when you sign up today!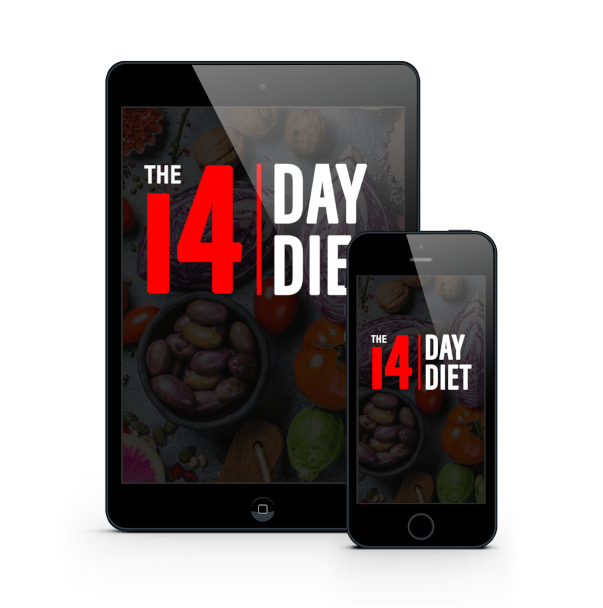 Also...
To make this even easier for you, we decided to create weekly meal plans and shopping guides that will show you what ingredients to purchase as the exact steps to make delicious fat burning meals that will leave you happy and satisfied!
Finally...
---
We really want you to get results! And we're willing to
pay you $2,000 in order to make sure you're motivated!
The more people we help, the happier it makes us. So... In order to get you as motivated as possible...
We wanted to sweeten the pot even more by telling you that in the next 6 weeks...
You could not only transform your body,
but you may end up making $2,000 in the process!
Yep... since this is a real challenge with a hard start and finish date, not some fake challenge that you can sign up for every day of the week, we're going to pay the person who gave the most effort... not the person with the best before and after pics... $2,000. That's right...
Instead of just asking for you to submit photos like everyone else and not support you along the way, we'll be sending you a series of 6 challenges where you show your participation and you'll be awarded points for your efforts.
And the person at the end with the most points will win the $2,000!
The goal is to give you everything you need including the workouts, diet, meal plans, coaching and motivation necessary to make the next 6 weeks a game changer for you!
Plus... you'll have access to a private group that we call our Warrior Made Tribe where you can interact with other challenge members and get direct VIP access to my team of coaches for anything you need.
Now's your chance to get results like...
---
I lost 14.5lbs and 9 inches in only 6 weeks!
And almost 5" off just my waist!
Before, I was not a fan of my body. I was very self‐conscious of my stomach and thighs and I do a lot to hide my body through the way I dress and even the workout clothes I wear. Four years ago I went through a tough breakup and I put on 30lbs in one year and wasn't able to lose it.
Now, I am feeling so much better about my body. This is the first time I have ever seen any change. I have lost 14.5lbs and 9 inches in only 6 weeks! And almost 5" off just my waist. Also I've been able to fit into some jeans that I couldn't fit into before but was too stubborn to get rid of.
Mariko M.
---
Deane Lost 14lbs in only 6 weeks!
Before, I felt like I lost the youthful body I used to have so much fun with. Now, I've gone down by 2" in my pant size I've dropped 14lbs and I'm thrilled to be under 180lbs for the first time in years. Best of all my total cholesterol has fallen along with my body fat % and I feel more energetic throughout the day, no longer feeling tired and lethargic around 3pm like I used to.
Deane
---
I Am Still Shocked About The 12 Inches!
I have dealt with the constant battle of weight loss but have managed to keep off 30+lbs for the last 5 years. But I knew that I definitely wanted to make some improvements. Then, in all honesty, after I had a friend take my before picture, it really hit me that I am not where I want to be body wise AT ALL and I knew I could be better.
I managed to lose 10.2lbs and and shave 12" off...I am still shocked about the 12"!!! I feel Amazing as well as really strong and fit! I have noticed more definition, even my dad said he noticed it in my arms...awesome! It's an adjustment mentally sometimes to be complimented on your body when it's something you've never heard before.
Just the other night I was out and this guy told me that my "body was bangin!" Ha, whatever that means, I took it as a compliment anyways! I feel so strong and actually ran a 5k race 2 weeks ago and dropped about 5 minutes off my time and felt really good. Thank you!
Allie Lovell
---
I lost 11lbs and 10.5" off just my waist!!!!
What I hoped to gain is exactly what I achieved. OUTSTANDING I must tell you! Thank you soooooooo very much!
Kurt Luft
---
I am super happy with myself and my body!
I feel like I am the best shape that I've been in for many years. (Plus I am amazed that my body transformed as much as it did.) I lost 8lbs and 6" in only 60 days and I have especially changed my eating habits. I actually crave protein shakes sometimes, and enjoy them! Exercising really is a pleasure — the afterglow lasts all day!
Sandra
If you're ready for a change and you know you need something to kickstart your results. Then...
We're 100% sure that the 6 Week
Body Transformation Challenge
will change your life!
All you have to do to get access to everything you need to transform your body over the next 6 weeks including the workouts, diet, meal plans, tribe, live calls and be eligible to win $2,000 in the process is click the link below, fill out the secure order form and you're in!
But you have to act fast!
This challenge is starting soon...
we only have 1,000 spaces available,
and they will sell out fast!
The 6‐Week Body
Transformation Challenge
October 14th ‐ November 24th
Finally... since we're obviously real people, who care about you actually getting results, we wanted to make this a no brainer decision for you by making you a BIG promise to you...
---
Join the challenge and do all 6 weeks worth of the workouts
Use the diet and 6 weeks worth of the meal plans
Join our live calls and ask Elisa and I any question you want and we'll make sure you get answers, and...
If at the end of the 6 week challenge, you don't like the results you've gotten, we'll give you a 100% of your money back!
That's because... we believe that we don't deserve your money unless it comes with your transformation!
There's no risk on your part whatsoever except the risk of missing out on the next 6 weeks that can change your life. So...
All you have to do to get access to everything you need to transform your body over the next 6 weeks including the workouts, diet, meal plans, tribe, live calls and be eligible to win $2,000 in the process is...
Just click the link below... fill out the secure order form and you're in!
October 14th ‐ November 24th
I look forward to seeing your transformation!
Tyler & Elisa
Head Coach & Chef At Warrior Made
Sorry, We're Filled Up And Aren't Taking Any More People For The Challenge.
If You Want To Get On The Early Enrollment List For The Next Challenge, Put Your Name And Email Below