All the healthy energy of ketosis without side effects.
Spend just one minute of your morning boosting ketone levels.
Ever wonder, "Can I eat this and still stay in ketosis?" Or, "Am I going to get the 'Keto Flu'?"
Because of all the weird things put in our food, staying in ketosis can be a daily battle. And, keeping up with an active, busy lifestyle, while also optimizing healthy and sustainable weight loss seems nearly impossible.
The last thing we want to do is feel drowsy and laggy while trying to get better.
Those of us trying to use only healthy fats for energy are always one small choice, one wrong meal, and one bad day away from having to completely restart weeks of hard work! Sometimes it feels like a tunnel with no light at the end.
But now there's a solution...
Warrior Made has found natural ketosis support using ingredients we already produce in our body!
The Warrior Made Keto Bundle combines two of the most natural, most powerful keto‐sustaining creations in the world. When combined, our Keto BHB Salts and the collection of natural ingredients in Keto Ultra provide ultimate ketone levels, a reduced appetite, and increased energy. The Keto Bundle package comes in liquid softgels for easy ingestion and maximum bioavailability!
This is what can happen when ketones are delivered to your body every morning:
---
Promote Mental Clarity
Mental clarity means deeper focus, better memory, and more meaningful time spent with others. And protecting our brains gets more important the older we get. Some studies show the brain to be at least 60% fat, which means the dense fatty energy in the Keto Bundle is the perfect energy source.
Reduce Common Cravings
In a 2009 study, a group of people who took African mango every day for 10 weeks saw improvements in body weight, blood sugar levels, and other markers of inflammation — all related to eating less. The Keto Bundle may help keep cravings away by keeping appetites satisfied longer than ever.
Help Suppress Inflammation
Studies have shown BHB salts to be correlated with fighting away a key chemical in most of our body's inflammation. People who suffer from inflammation may benefit greatly from the ketogenic diet, and especially with as much BHB energy as possible. Without inflammation, we could move more freely, get out of bed easier, and have healthier looking skin!
Support Long-Lasting Energy
Our body runs off the fuel we put in it, which is why it's important to be feeding our brains and muscles dense, long‐lasting ketones. Typical diets consist of lots of sugar and carbs, which quickly gets burned up and leaves us tired and foggy all day. Now science shows us that the type of energy found in dense, fatty ketones is key to giving us long‐lasting energy, kind of like eating a big, hearty breakfast that keeps you going until dinner time!
Encourage Internal Cleansing
A consistent state of ketosis has been known to help cleanse our body of old, non‐functioning cells and use them for energy too! Staying in ketosis longer means putting the purest, heartiest essentials in our body and staying away from useless, ineffective ingredients. This way all parts of our body can always be functioning at tip top levels.
Improve Metabolic Functioning
When our metabolism is functioning at optimal levels, we can break down our food more efficiently, enjoy energy filled days, and burn calories at higher rates. The natural ingredients in Keto Ultra are included because users claim to experience a brighter, more fuel‐injected metabolism when taking them!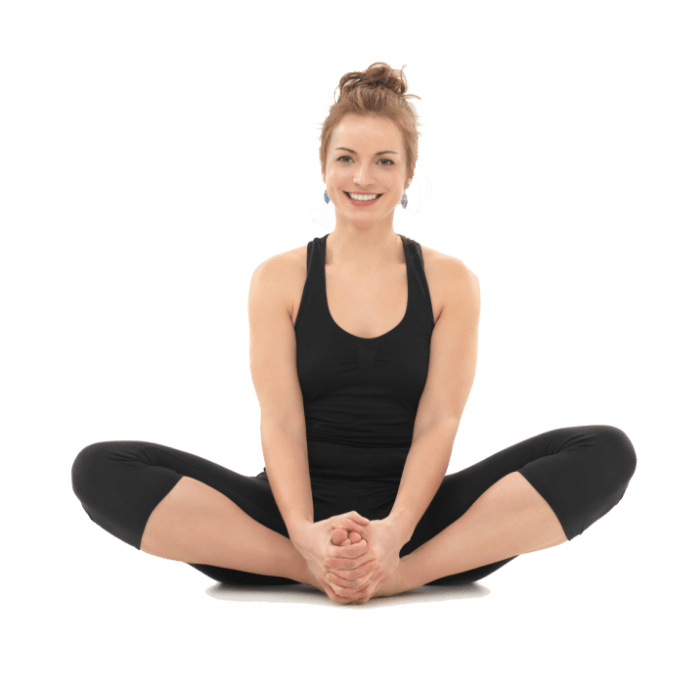 Instead of feeling bloated and tired, we should be eating natural and pure ingredients, like the ones our bodies already make and use!
Which is why our Keto Bundle is a grade above the rest. We've combined all of nature's necessary components for a metabolic kickstart to a full day of energy! No artificial medicine, no diluted ingredients.
African Mango to Keep Hunger At Bay
---
We included African mango because of its age‐old association with feeling full for longer. Let alone all of the amazing things people are raving about today, there are actually ancient stories of hunters eating African mango to avoid feeling hungry during long, multi-day hunting trips. Also, several studies have reported that African mango can aid weight loss through powerful minerals, high fiber, necessary amino acids, and lower blood cholesterol levels.
The Most Dense Form of Energy
---
In our Keto BHB Salts, we included the most dense and energy‐rich particles we could find: Beta Hydroxybutyrates (BHB Salts) — the same ones that are already found in your body! Even though our bodies already make them, they are usually overpowered by glucose stores, meaning shorter, fuzzier energy. It's important to get as much BHB in our bodies as possible, because having these are what optimize long-lasting energy stores.
Green Tea Extract for a Metabolic Jump‐Start
---
Green Tea has been praised as one of the healthiest drinks in the world, and for good reason! Green Tea Extract, which is a more concentrated version of the drink, contains natural thermogenic qualities, which means it assists with the breakdown of calories and food for energy. Some studies say Green Tea can also increase important antioxidants in the bloodstream, some of which may boost fat‐burning hormones! Also, Green Tea contains healthy amounts of caffeine, which is known to help boost energy and metabolism!
A Handful of Diverse Ingredients for Holistic Health
---
We've added extra components to our Keto Bundle to benefit the entire body. One important addition is apple cider vinegar, which has been associated with supporting general health, such as improved heart health and lowered blood sugar levels. We also added in grape seed extract because of the benefits it may have on skin health, liver support, and brain protection.
Promotes Mental Clarity
Reduces Common Cravings
Helps Suppress Inflammation
Supports Brain Health
Healthy Refreshed Skin
Encourages Internal Cleansing
Improves Metabolic Functioning
Supports Long‐Lasting Energy
Use The Right Fuel And Stay In Ketosis Longer!
Feel 200% satisfied or we're sending your money back, every cent. With our Warrior Strong 60 day money back guarantee, you can try a whole bottle and still get your money back!
Buy Now
The mission of Warrior Made is to help people live healthier and happier lives. Our goal is to become the #1 body transformation website by providing everything necessary for a fast transformation, including proper workouts, healthy recipes, and high quality products. With this as our foundation, we source only the finest ingredients in order to make the best possible products that we not only use in our own lives, but also our children's. After spending over a decade in the health industry, we know about all the misinformation and distrust that goes on out there. Which is why our goal is to prove that we're different. Each of our products are designed for real people to see real change in their life, because we wouldn't want anything else for ourselves and our kids, either.
How does the Keto Bundle help my keto diet?
The Keto Bundle makes sure we burn fat instead of carbs for lasting energy and a deep state of ketosis. With ingredients like BHB Salts, African mango, and many others, the Keto Bundle can give our cells the proper fuel it needs to burn the right fuel for energy. This pure fuel can contribute to faster and healthier weight loss.
What are BHB Salts?
When we don't have any carbohydrates or glucose in our body, we need other forms of energy, right? This is where BHB Salts come in. They are one of the main molecules our body produces for energy when we run out of quick‐burning glucose energy. These BHB particles are the key to having sustainable energy throughout the day.
Do I need this even if I already eat keto?
The Keto Bundle isn't required to reap the benefits of the keto diet. It simply helps bring out the good parts faster and lets them stay for longer. The Keto Bundle may help people achieve the best parts of the keto diet while breezing by the hard parts of the keto diet, such as the "keto flu", a lack of energy, or common cravings.
Why are there two different containers?
Keto BHB Salts and Keto Ultra provide the best holistic keto supplement out there. The reason they're in two separate containers? We didn't feel satisfied with just giving one or the other, and together they can bring the keto diet into full effect.
How many capsules of the Keto Bundle do I take, and how often?
The recommended dosage for the Keto Bundle is two(2) softgel capsules of each formula per day. That means two(2) capsules of Keto BHB Salts, and two(2) capsules of Keto Ultra.
The Keto Bundle is targeted towards jump‐starting the day by providing pure, lasting energy and helping rev the metabolism. For this reason, it's much more efficient and effective to take the Keto Bundle 30 minutes before breakfast every morning!
Because everybody's body reacts differently to different things, we recommend checking with your doctor before proceeding with taking any supplements.
When will I be receiving my Keto Bundle in the mail?
With our high demand we work our hardest to get the Keto Bundle all wrapped and shipped within 24‐48 hours, and once we get it in the mail it should take anywhere between 5‐7 business days to get to your doorstep!
Feel 200% satisfied or we're sending your money back, every cent. With our Warrior Strong 60 day money back guarantee, you can try a whole bottle and still get your money back!
Buy Now