Science Shows Joint Pain Comes From a Much Deeper Problem.
And pain meds are only a bandage.
Modern science is showing that inflammation is one of the major common denominators when it comes to the chronic illnesses affecting millions of people in America1. And the biggest problem with this? Most of the inflammation can be traced back to the science experiment foods we eat.
Normally, inflammation is a natural response to unwanted organisms in the body. However, inflammation gets to be a problem when it becomes what doctors call "chronic," which means the body attacks even healthy cells with an swelling, inflammatory response. Chronic inflammation is shown to be a gateway for some of the most prominent diseases in modern history.
So, what's the solution?
The Inflammation Bundle uses natural, time‐tested ingredients to stop inflammation at its root.
Turmeric with Ginger mixed with Krill Oil.
In order to help fight against inflammation, improve mental clarity, and support holistic health, we combined the healthiest herbs and organic compounds we could find into what we call our Inflammation Support Bundle. Turmeric with Ginger is designed to help maximize curcumin bioavailability (the amount your body can absorb) in the body, lower chronic inflammation levels, and protect the digestive tract with a strong lining. But it doesn't stop at the physical level, because our Krill Oil can help spread omega‐3s around the body more efficiently than regular old fish oil. Omega‐3s have been known to assist in heart functioning, brain development, and eye health.
What Does This Do For Me?
The Inflammation Support Bundle can minimize joint pain, give physical freedom, and optimize mental clarity!
---
Relieve Joint Pain
High levels of inflammation have been associated with chronic joint pain. Several studies have even shown the correlation between inflammation and common diseases like heart issues and brain deterioration1. The good news is that curcumin has been used for thousands of years for its healing and inflammation‐fighting properties. Now that Western science has caught up with this medical breakthrough, chronic inflammation will no longer have control over your skin, hair, joints, or heart.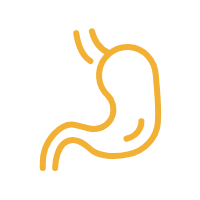 Maintain Smooth Digestion
Ginger is an ancient herb used in modern health practices that is widely known to soothe digestive problems2. The bioactive compounds in ginger are specifically known to improve digestion and give the digestive tract a stronger lining, which is know to give protection even when eating spices like turmeric.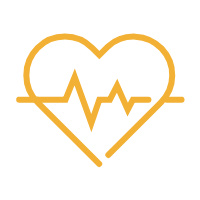 Improve Heart Functioning
Chronic inflammation has recently been associated with chronic heart diseases, which are some of the most common diseases in America. The curcumin and omega‐3s in the Inflammation Bundle can help relieve the inflammation in our blood vessels and arteries, which may have a positive effect on heart strain and stress3.
Promote Nutrient Absorption
Most turmeric products don't realize that the body has a hard time naturally absorbing curcumin, which is why we added the BioPerine®, a natural formula found mainly in black pepper. BioPerine® is known to open up the body's receptors and studies have shown it to increase curcumin absorption by up to 2,000%4. On top of that, our Krill Oil is designed with a phospholipid base, which makes the omega‐3s much easier to absorb than standard fish oil.
Optimize Brain Development
Omega‐3s have been associated with higher brain functioning ability and a stronger memory. One study taken place with 485 adults showed that the DHA in omega‐3s was associated with better performance on memory and learning tests5.
Antioxidants Help Sustain Blood Flow
Our Krill Oil contains omega‐3s that are specifically infused with astaxanthin, a rare antioxidant that's been linked with improving healthy blood flow. A mixture of curcumin and astaxanthin can lower blood pressure and reduce blood clotting, producing a healthier heart and smoother blood flow6.
Ingredients Used in Ancient Remedies.
Escape joint pain. Increase heart health.
Optimize brain functioning.
Common foods like sugar, chemically infused dairy, and harmful sugar substitutes skyrocket our inflammation levels. Which is why we created our Inflammation Bundle with the things other turmeric products are missing, and combined everything necessary for holistic health.
Added Curcumin for Joint Pain
---
Curcumin has been a staple of ancient medicine for thousands of years. Now, it's finally being recognized by Western scientists for helping give stronger joints, thicker hair, and glowing skin. For this reason, we added 95% pure curcumin extract on top of the basic turmeric herb, purely to boost curcumin's health benefits.
Organic Compounds for Increased Absorption
---
In most turmeric products, curcumin comes in such small doses that it is unusable to the body, which is why we included BioPerine® as a staple ingredient. St. John's Medical College performed a study that shows BioPerine® has the power to increase curcumin bioavailability by up to 2,000%, meaning much deeper relief from inflammation.
Omega‐3s to Optimize Brain and Heart Health
---
Krill oil is filled with the same health benefits as tried‐and‐true fish oil, only krill oil is much more friendly and digestible for the body! This means more antioxidants and omega‐3s that can renew and protect the heart, brain, and skin.
Pure Ginger can Help Ideal Digestion
---
The common reaction to Eastern spices like turmeric is an upset stomach, or at the very least digestive discomfort, which is why we included ginger. Ginger is well‐known for its ability to soothe digestive problems and create a barrier of protection around the inner digestive walls.
Reduces Inflammation
Soothes Digestive Problems
Improves Heart Functioning
Supports Glowing Skin
Restores Painful Joints
Promotes Nutrient Absorption
Aids Blood Flow
Boosts Immunity
Take Control of Inflammation!
Feel 200% satisfied or we're sending your money back, every cent. With our Warrior Strong 60 day money back guarantee, you can try a whole bottle and still get your money back!
Buy Now
The mission of Warrior Made is to help people live healthier and happier lives. Our goal is to become the #1 body transformation website by providing everything necessary for a fast transformation, including proper workouts, healthy recipes, and high quality products. With this as our foundation, we source only the finest ingredients in order to make the best possible products that we not only use in our own lives, but also our children's. After spending over a decade in the health industry, we know about all the misinformation and distrust that goes on out there. Which is why our goal is to prove that we're different. Each of our products are designed for real people to see real change in their life, because we wouldn't want anything else for ourselves and our kids, either.
Who is the Inflammation Support Bundle for?
The Inflammation Support Bundle is designed for those who struggle with chronic inflammation and health obstacles. It contains an optimal blend of inflammation soothing ingredients, along with omega‐3s to help the heart and brain run as efficiently as possible.
Because everybody reacts differently to different things, we recommend checking with your doctor before proceeding with taking any supplements.
Can't I just go buy turmeric and fish oil from the store?
This is 100% an option you can take, however the health benefits of that will only be a fraction of what the Inflammation Support Bundle offers. You see, we combined purified ingredients like pure curcumin, BioPerine®, and krill oil to truly give potent inflammatory relief. When combined, these ingredients can be up to 20x more powerful, are much more friendly to the body, and are absorbed at a much higher rate.
How are turmeric and curcumin different?
Turmeric is a root native to Asia that holds many different healthy compounds, while curcumin is the healing chemical compound found within turmeric. The two are often used interchangeably, but it should be noted that the turmeric root is only made up of around 5% curcumin, which is why we included extra curcuminoids in Turmeric with Ginger.
Why are there two different containers?
Turmeric with Ginger and Krill Oil provide the most holistic inflammation supplement on the market. The reason they're in two separate containers? We didn't feel satisfied with giving just one or the other, and together they can radically minimize inflammation and renew the body.
How many capsules of the Inflammation Bundle do I take, and how often?
The recommended dosage for the Inflammation Support Bundle is one(1) softgel capsule of each formula per day. That means one(1) capsule of Turmeric with Ginger, and one(1) capsule of Krill Oil.
The Inflammation Bundle is much more efficient and effective when taken 30 minutes before breakfast every morning!
When will I be receiving my Inflammation Support Bundle in the mail?
With our high demand we work our hardest to get the Inflammation Bundle wrapped and shipped within 24-48 hours. Once we get it in the mail, it should take anywhere between 5‐7 business days to get to your doorstep!
Feel 200% satisfied or we're sending your money back, every cent. With our Warrior Strong 60 day money back guarantee, you can try a whole bottle and still get your money back!
Buy Now